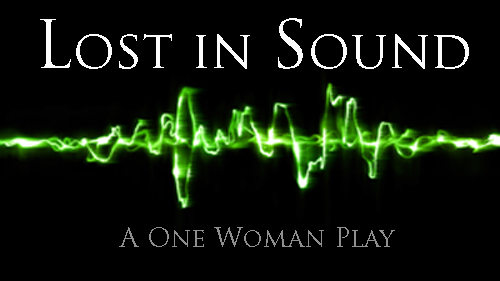 Hello Friends,
In less than two weeks, on February 28th,  I will be presenting the second staged reading of my play Lost in Sound: A One Woman Show.  Several people who attended the first show reported that it has changed their perspective and raised their awareness of hearing loss. They were surprised by how much they learned and are inviting friends and family to the next show!  If you are planning to attend the show, get your tickets now; half the tickets are sold and going fast.  http://www.brownpapertickets.com/event/555821
If you want to support the cause and are unable to attend, there is another way to support me.  Please don't purchase tickets if you are unable to attend.  Instead, donate the price of your $15 ticket to the GoFundMe campaign.  Your contribution will enable us to further enhance the show and bring it to a wider audience. Here is the donation link http://www.gofundme.com/5fc88o We are very excited to have accessibility for the hard of hearing for this performance. FM systems and neck loops are available as well as a captioned copy of the script. Enjoy the show!
Thanks for supporting hearing loss awareness and I will see you soon.
Kimberly
[subscribe2]