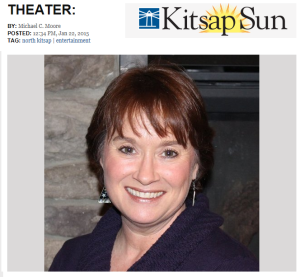 Playwright and actress Kimberly M Parker was recently interviewed on the Wise Up and Rise Up Radio Show hosted by L.J. Jackson. In the interview she gives tips for better communication strategies and spreads her story of hope to a wider audience. She also talks about her Lost in Sound play which will soon be available on DVD.
The interview debuts on the Amazing Women of Power Network on June 1st which is today. The shows starts at 12:30pm PST. Follow this link to tune in.
The Wise Up and Rise Up radio show is also rebroadcast on the Program Your Life Radio network. If you miss the live debut you can hear the replays on Tuesdays, Thursdays, and Saturdays on PYL Radio at 11:00am PST.
Enjoy the show!