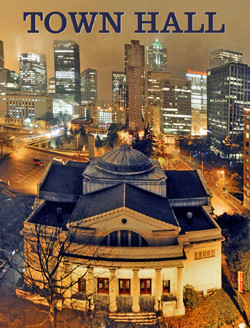 Hearing Loss Association of Washington is sponsoring CART (Captioning in real-time) for the debut of Lost in Sound: A One Woman Play at Town Hall Seattle 7:30 pm, Friday, January 23, 2015.
Kimberly's original play about her hearing loss journey is debuting in Seattle.  Don't miss it.  Her show will change the way you think about hearing loss forever.
Accessibility Accommodations: This is a fully-accessible event. Town Hall's Downstairs is fully-equipped with a Hearing Induction Loop for assistive listening; headsets are available for those who do not have hearing aids, but wish to access the system. CART-Captioning will also be onsite, compliments of the Hearing Loss Association of America-Washington. For additional information or accommodations, please contact Cheri Perazzoli, Director of Advocacy with HLA-WA, at (425) 785-4904 or email [email protected].
It is coming to the legendary Town Hall in Seattle on Friday, January 23, 2015!
For tickets go to http://lostinsound.brownpapertickets.com